IF IT HAS WINGS AND STINGS – CALL THE PROS!
---
Extraction & Transfer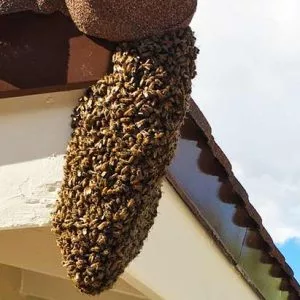 We guarantee safe extraction and transfer of bees to local apiaries while using specialty techniques/equipment to ensure there is minimal amount of stress during this relocation process.
Effective Bee Removal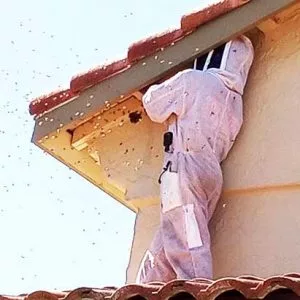 Bees will occupy a structure very quickly, it is important you take action immediately if you see bees scouting or swarming an area. We can seal potential entry points to eliminate potential further infestations.
Residential & Commercial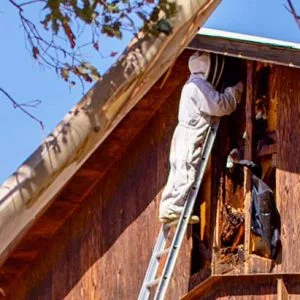 Honeybees play a crucial role in pollinating fruits & vegetables we eat ecosystem & the earth as we know it today. However a bee hive on your property is too close for comfort for most. We can help with that!
Threat Elimination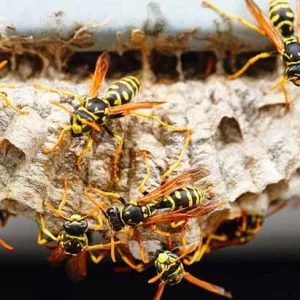 Wasp and yellow-jacket nests are not a situation to be taken lightly. They commonly have multiple nests in an area or on structures, are tech will do a thorough inspection to rid your property of these stinging insects.
---
Quick Response Time
Our response time is fast, with us sometimes reaching our clients within the same day!
The Right Equipment
Our specialty removal equipment and techniques make sure the job is done right
Bee's Safely Removed
We specialize in live bee removal with over a decade of experience working throughout Southern California
Relocation For Pollination
We make it a successful removal by transferring the bee's to our pollination grounds.
Bee Proof Your Home Today
We use natural repellants and seal potential entry points, preventing further infestation.
Unmatched Expert Service
We can effectively have these pests removed as they pose an extreme threat to anyone in their path.
---
Honey Bee Removal in Temecula
From homes and businesses to attics and the outdoors, the Bee Removal Pros are here to give you peace of mind with our honey bee removal service in Temecula. We have a proven track record that has prevented countless customers from dealing with serious threats. To top it off, our professional bee nest removal specialists have successfully removed millions of bees back into their natural habitat, giving our flying friends the chance to continue to pollinate and produce the rich honey so many of us love. Simply put, our numbers don't lie!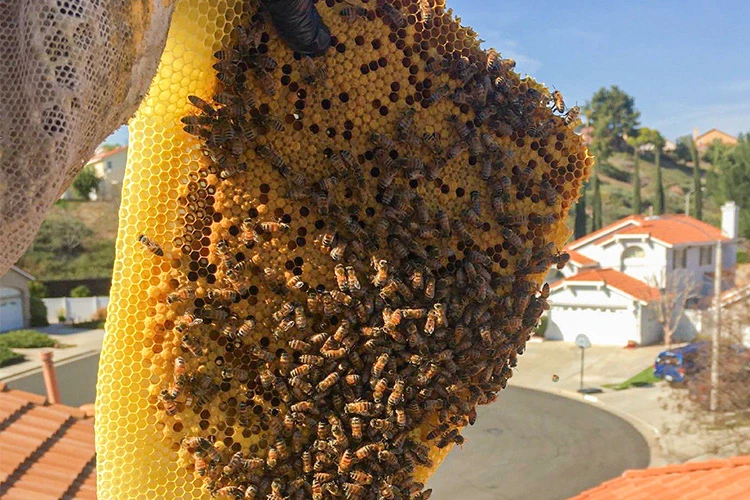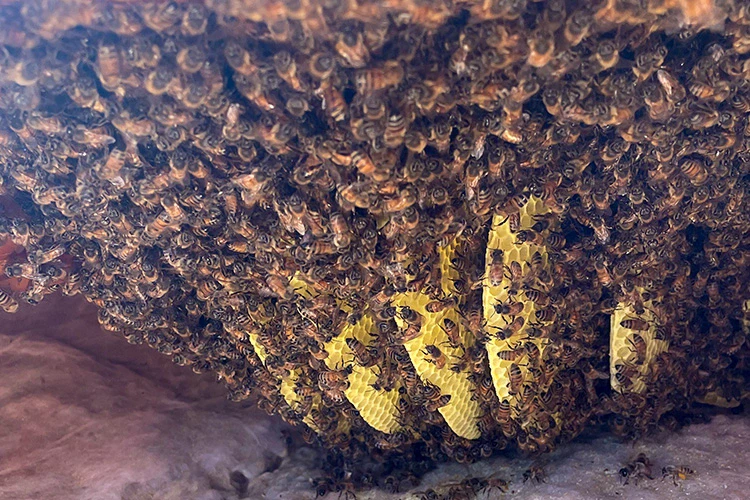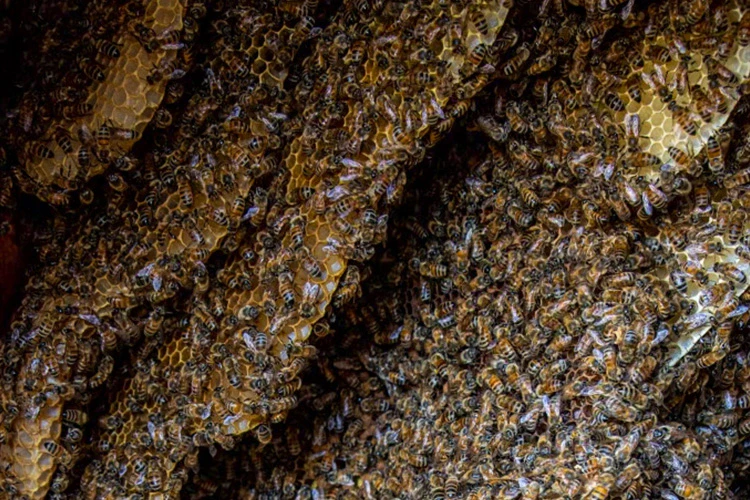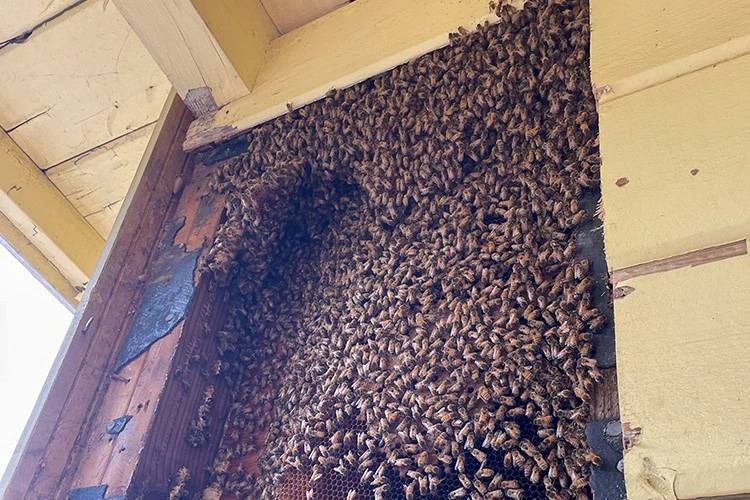 Hundreds of customers have used our service to protect their homes!
Millions of bees have been successfully extracted and relocated by our team!
Time and time again, our customers have given us 5 out of 5 stars for our service!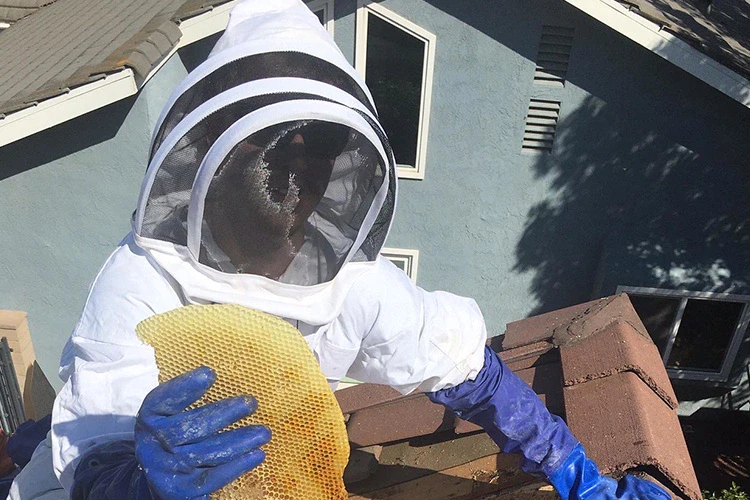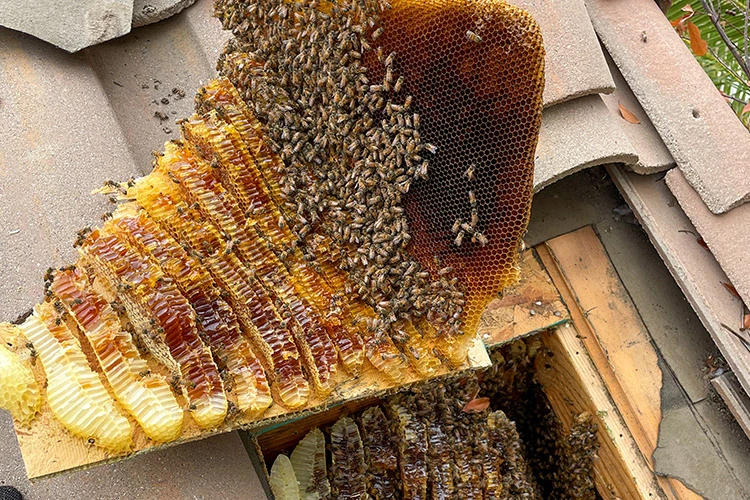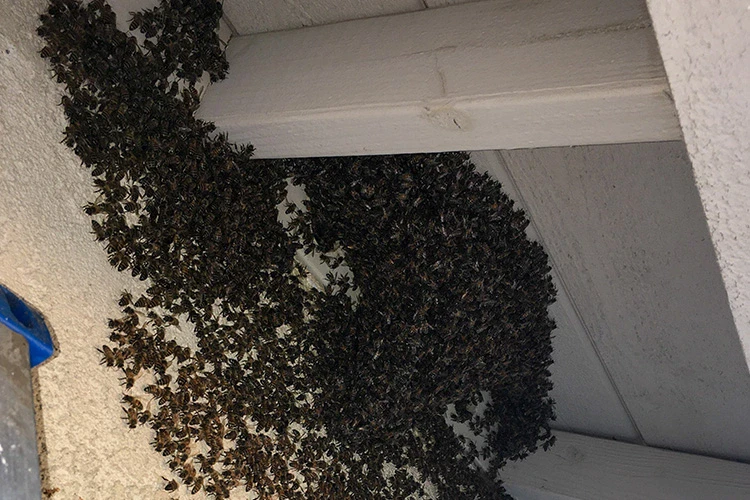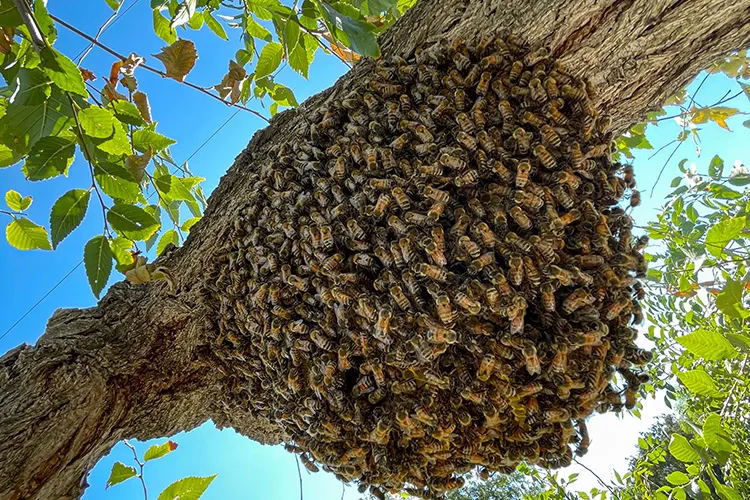 See What Our Customers Are Saying!
Chris is amazing he was here within an hour of calling! His Prices are amazing! Half the price of all other companies I called. He was very informative and friendly. The removal was quick and easy was able to watch from a distance and was a way cool experience! SAVE THE BEES!
-Autumn S.
---
With swarms of bees suddenly on my roof and my driveway becoming a bee cemetery I knew I needed a professional.
called Chris and he came out immediately. He located the problem on my chimney and quickly contained the situation.
He was very professional, polite and honest. I am happy to recommend him!
-Heather D.
---
I had bees in my chimney and they were coming into the house. I called Bee Removal Pros and me with Chris who was a
great quy. He used his latter and saved the bees and my house! I highly recommend using Bee Removal Pros for any bee
problems that you experience.
-Phil J.