Do you have bees or wasps infesting your home or property? If you live in the Temecula Valley, Bee Removal Pros can take care of your bee problems. We offer same day bee swarm and beehive removal services so you can get back to enjoying your home as quickly as possible. Whether you have bees, yellowjackets, or wasps patrolling your area, you want to make sure they're gone for good. Bees, yellowjackets, and wasps won't leave on their own, so you need a professional to remove them safely and efficiently.
The team at Bee Removal Pros is able to handle your bee infestation and make sure they still benefit the environment. We carefully remove the honey bees instead of exterminating them and relocate the bees so they can continue to do what they do best: pollinate! They will be able to help our local ecosystem without harming anyone in the process.
Don't try and remove the bees yourself. Without the right tools, this can result in painful stings or potentially harm you, your family, and anyone else in the area.
---
Why Remove Bees?
Honey bee colonies can cause some serious damage to your home or property as they create their honeycomb and beehive. Not only that, but the process of removing the bees from your house can result in some structural damage, especially if the bees are located in hard-to-reach areas.
Bee Removal Pros uses equipment to minimize the amount of structural damage during a live bee removal. We also make sure we remove the entire hive to prevent further damage to your property.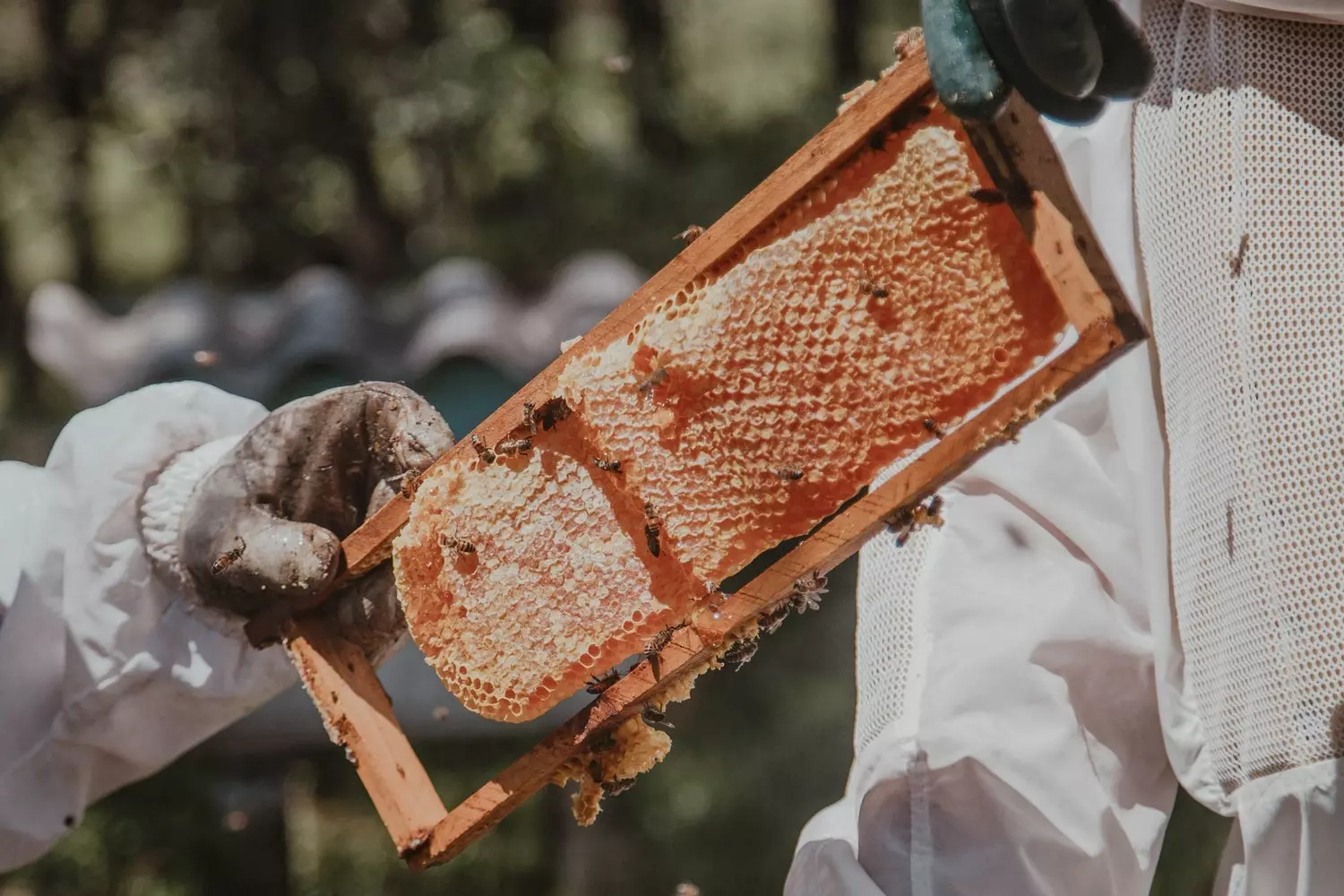 ---
Bee Proofing
As part of our professional bee removal services, we offer bee proofing for your home. The last thing you want is for the bees to return to your home and cause more damage. Our bee proofing service makes sure to seal up any opening, crack, hole, or gap the bees can use to infiltrate your home. You can rest assured the bees won't be returning any time soon.
---
Bee Transfer
After removing the bees, we safely transfer them to another area, far from any buildings or homes they might use to build their hives. Honey bees are important for pollinating the local crops and flowers, so we want to make sure they can do so without harming anyone. You can feel confident you're still helping the environment without any potential harm to you or your family. We pride ourselves on our live bee removal process and relocation services.
Don't ignore your bee problem. Bees won't leave on their own once they've made a hive. Call Bee Removal Pros and let the professionals handle it! One of our friendly bee removal experts can assist you so we can take care of your bee problem fast. We use our proprietary equipment and removal methods to make sure you get the best bee control service in the Temecula Valley area. Our team has decades of experience removing and relocating bees in the area. Hire the bee removal experts!


IF IT HAS WINGS AND STINGS
CALL THE BEE REMOVAL PROS!