Are you seeing swarms of bees, wasps, or yellowjackets near your home? It's likely you have a hive located on your property. There's no need to worry, though. Bee Removal Pros is able to make it out to your Temescal Valley home within the day. You won't have to stress out about the pest that infest your property for much longer.
Our expert team offers beehive extraction from landscaping, bee hive removal in and on your home, and swarm removal and relocation. Any problem that you're having with pests with wings that sting, we're confident that we can help you. We have the right equipment to remove the honeybees from your home and keep them out.
Your safety is important. While you can take care of the problem yourself, without the right tools you are prone to being stung and may even cause damage to your property. Our team of trained professionals will be able to cleanly remove the hive so you don't have to.
---
Why Remove Bees?
Having a hive near your home can lead to stings and other stress. Not only that but having one near to your house may have them find their way onto your walls. This can cause property damage. Our experts have the tools and practice to prevent further damage to your property or the trees around your Temescal Valley home.
---
Live Removal
Our team knows that honey bees are an incredibly important part of the local ecosystem. They are pollinators. Just because they have a sting, doesn't mean that they should be completely disposed of. We can help you get the best of both worlds. This means you'll be getting the bee problem off your property without outright getting rid of them.
Our team offers live removal. We make sure they are treated with care. This means that the bee swarm in your yard will no longer bother you, but they'll also be living happily doing what they do best. Your home's health is just as important as the ecosystem's. You shouldn't have to have sacrifice comfort and ease of mind to keep the ecosystem healthy.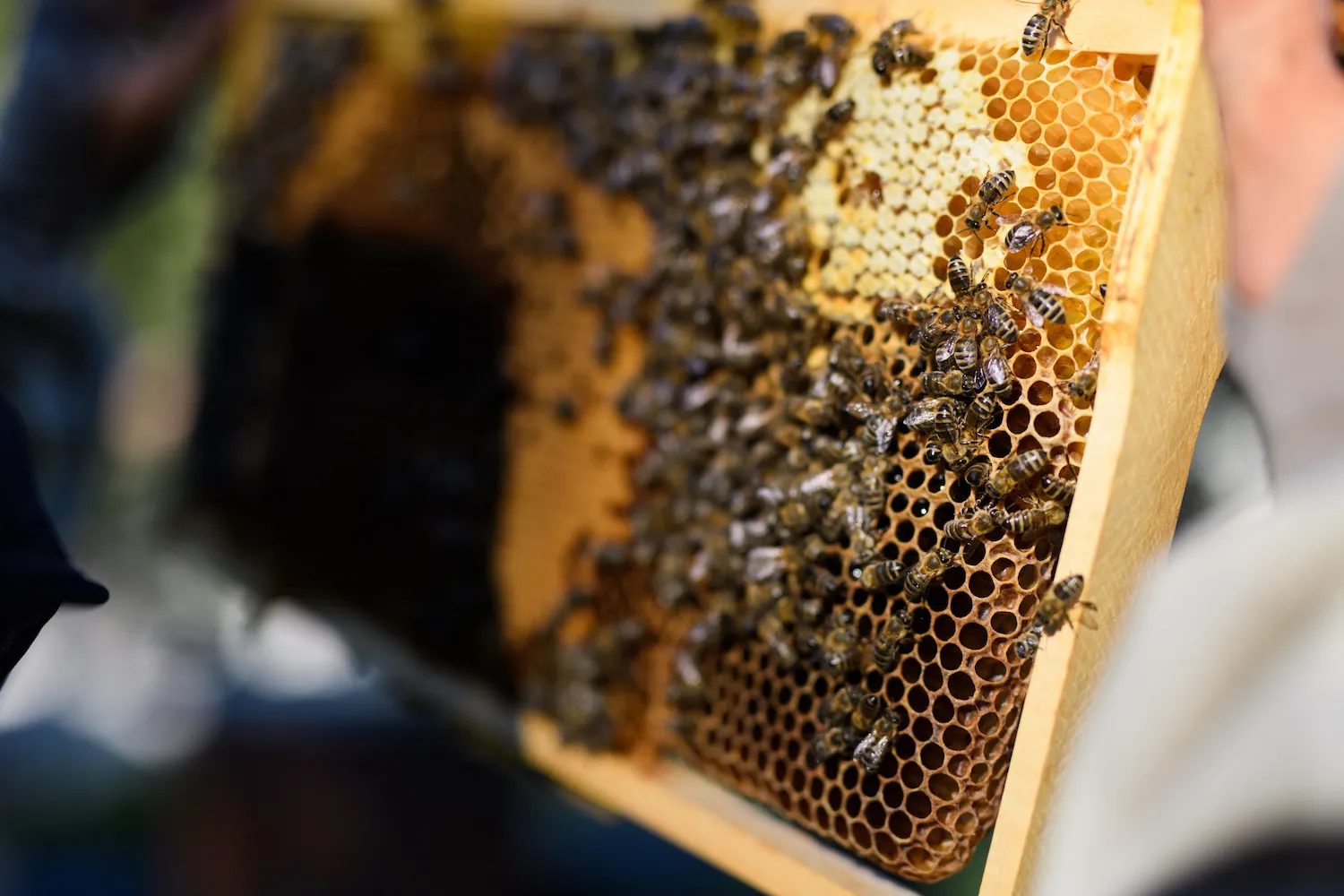 ---
Wasp and Hornet Removal
Wasps and hornets are as big of a pain, if not more, than bees are. Unlike bees, wasps and hornets can sting more than once without dying. This makes them even more of a plague on your Temescal Valley property.
Luckily, we don't limit our services to just honey bee removal. We can also deal with wasp control and remove hornet nests that you've spotted on your property so that you won't worry about the multiple stings one of these pests can cause. You will no longer have to worry about looking out for wasps and hornets as your walking around your home.
---
Bee Proofing
Our experts are as experienced with keeping bees off your property as they are with removing them. When you pay to get rid of them, you want to make sure that they stay away in the future. Our team plugs any holes or gaps they may see in your walls so that they can't find their way into your walls. You can rest assured that the swarm won't return to your home.
---
Relocation
Bee Removal Pros prides itself as being a green company. These important pollinators fill an important slot in the ecosystem. They spread pollen so that beautiful flowers can spread, fruits can be made, and they create honey from the pollen they take back to their hives. This honey is used as a staple sweetener for many people. This potential for food shouldn't go to waste.
Our team offers relocation services for the hives we remove. When our team removes a hive, we move it near farmland and fruit trees so that the pollinators can continue to do what they do best while staying out of people's homes and properties. Who says you can't have the best of both worlds?
---
Need Same Day Service?
Bee Removal Pros is known for its quick service. A hive outside your home needs an immediate solution so that you can nip the problem before they begin to damage your property. Give our office a call today and we'll be able to get rid of the problem within the day.
For the best option for you and the hive, call our office of professional live bee removal experts today. Our services are environmentally friendly. Why worry about deciding between the bee's health and the health of your property when you could have both? We know your time is important, and you shouldn't waste any of it stressing out over pests in your yard. Contact our office today for your free same-day estimate, inspection, and service! If it has wings and stings, call now to get them removed!


IF IT HAS WINGS AND STINGS
CALL THE BEE REMOVAL PROS!