Have you spotted a swarm of bees near your La Cresta home? It is likely you have a beehive on your property. Luckily, there is no need to worry. Bee Removal Pro's team can book a same day appointment to visit for live bee removal and relocation.
Clearing the hives by yourself may save you money, but it comes with inherit risks to you and your property. Without the right tools, this job can be difficult. Contact us today, and you won't have to stress over the swarm in your yard anymore!
---
Why Should You Remove Bees?
A honey bee swarm near your home may lead to stings, though you can get stung anywhere. But if you have a hive close to your property, there's a chance they'll find their way into your home or your walls. You can cause damage by removing the hives attached to your property if you aren't careful or don't have the right tools. Bee Removal Pros has the tools to get the bee hive off your La Cresta home without damaging your property or your landscaping.
---
Live Bee Removal
Like it or not, these endangered pollinators are an integral part of the local ecosystem. Through their help we get fruits, beautiful flowers, and honey for sweet treats. Even if they sting, they shouldn't be disposed of. Our team has the tools to remove the bees from your property without harming them. Who said you can't have the best of both worlds?
---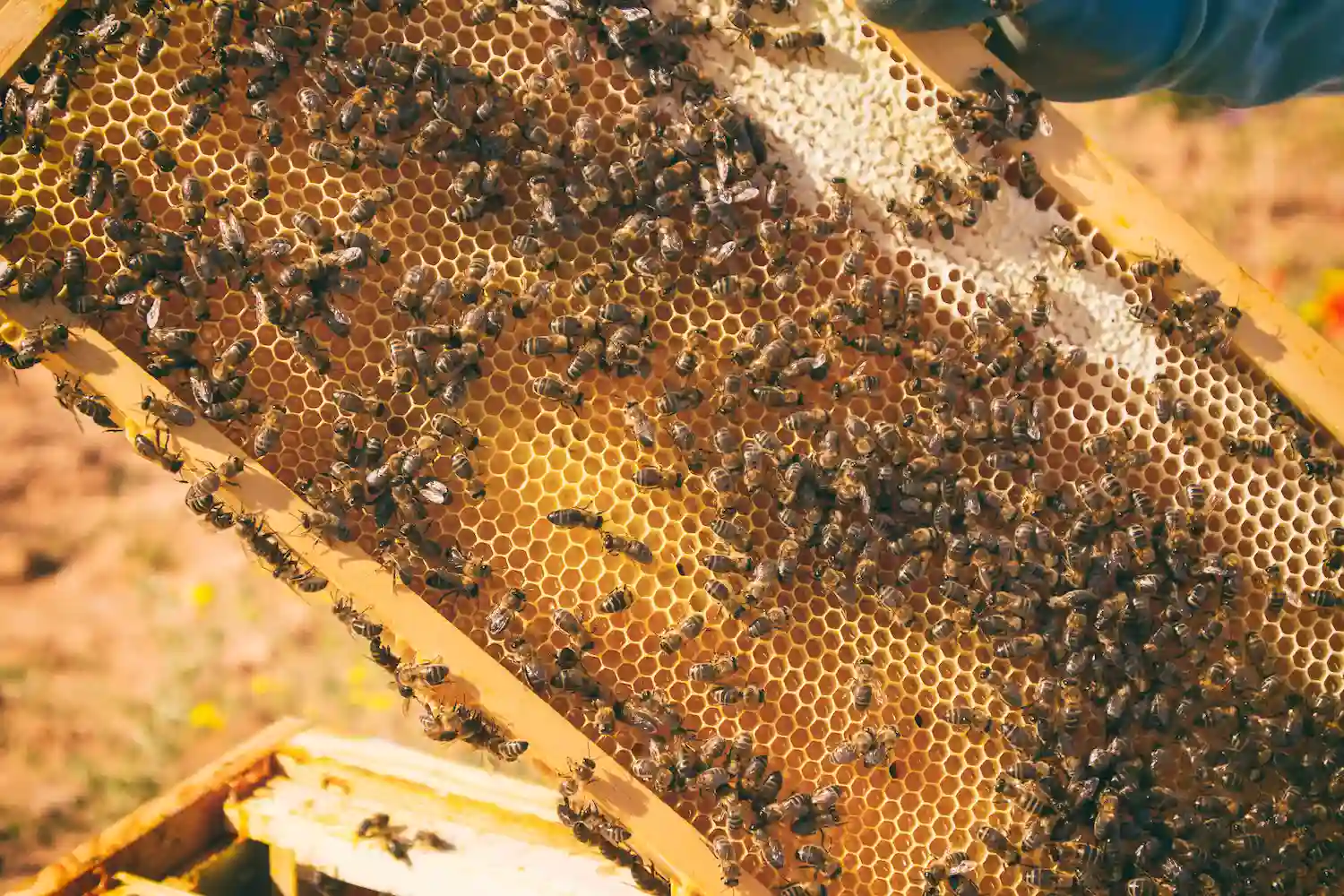 Relocation
Once the bees are off your property, we make sure they're able to do their job. They may be a burden for you, but for many farmers and beekeepers having them on their land would be a great help. We move the bees from your property to orchards or nearby flowers so they can continue making honey and pollinating fruits. Keep the bees off your property and help the local ecosystem at the same time.
---
Bee Proofing
Once the bees are gone, the last thing you want is for them to come back. We make sure they won't get into your walls by looking for any holes or gaps the bees may be able to crawl into. Once the swarm is gone, stay safe by bee proofing your La Cresta home.
---
Wasp And Hornet Swarm Removal
Bees aren't the only pest that we can deal with! Wasps, hornets, and yellowjackets are all pests that you shouldn't have to deal with. They can also be more of a bother than their more docile counterparts. Unlike bees, wasps and hornets can sting you more than once before dying. Luckily, our team of experts can deal with anything with wings that stings! Call now and we'll be able to deal with the nests and hives on your property.
---
Need Same-Day Service?
Our team is known for its quick service. A hive outside your home shouldn't be something you have to deal with for any longer than you must. Your team can get out to La Cresta within the day and get the beehive out of your yard and into a place where the bees can still be happy. Contact our office today for your same-day inspection and removal, call now!


IF IT HAS WINGS AND STINGS
CALL THE BEE REMOVAL PROS!