Bee Removal Pros helps protect your Lake Elsinore property from any unwanted company, including bees, wasps, hornets, and yellowjackets. Our professional staff has the expertise to clear out the pests in and around your yard so you can go back to enjoying your property.
Our professional and friendly staff makes sure that these insects will be removed quickly. To get your infestation fixed right away, call our office today. We will get our experts out to your property with same day service and in most cases, within 60 minutes, even on evenings and weekends. You work hard to make sure your house is a home. We do our part in making sure your home is safe and fun to be around.
---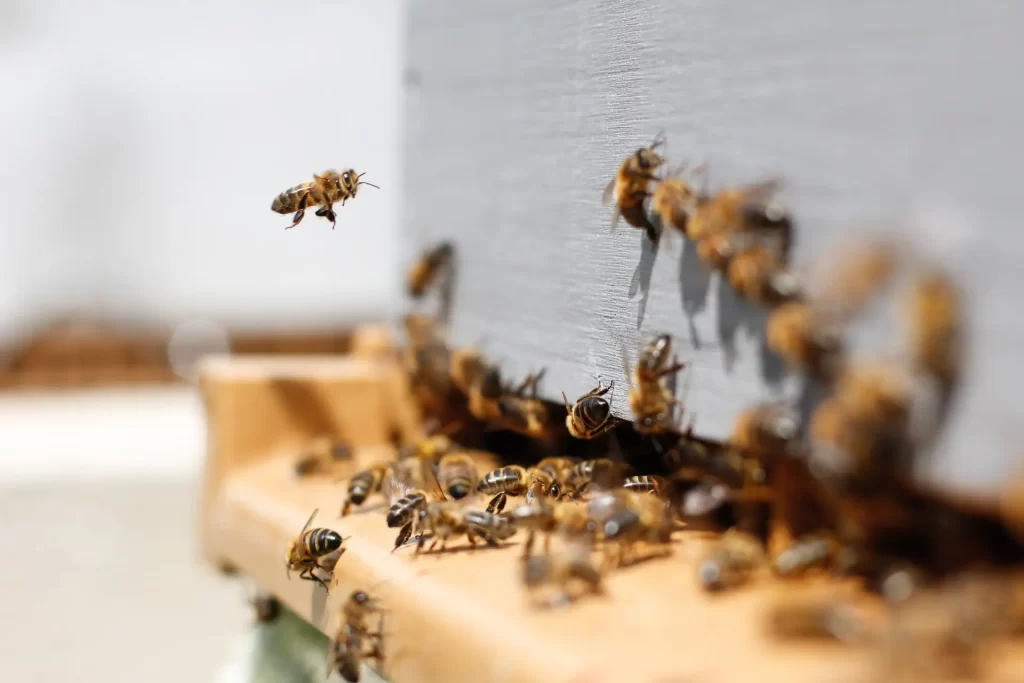 Live Bee Removal Service and Relocation
Bees are important to the local ecosystem, but you shouldn't share your home with them. Bee swarms living around your home or property is challenging for you and those living nearby. Getting hives removed is a pain for both you and the hive. While you could try and deal with these pests yourself, calling a professional to deal with the problem for you can save your time and the environment's health.
With our professional bee removal service , we remove the infestation in your home and help save the ecosystem by protecting this endangered population of pollinators. Many other bee removal services don't give you the option for a safe removal that keeps the bee hive intact. We find it important to do everything in our power to keep them alive.
The presence of the honey bees fill an important spot in the ecosystem. Pollinators make sure that flowers spread, fruits blossom, and the honey they make is a staple food for many people. When we remove them from your home, we move them to places where they can pollinate crops and flowers without causing harm to you or your property.
---
Wasp And Hornet Removal
We don't just offer bee control services. Wasps and hornets can also take up unwanted residence in and around your home. They won't leave on their own, so we give them the push they need to finally get out of your hair. Our professionals can safely remove them from your property with a same-day service, so they won't be in your hair any longer.
---
Future Protection
One of the most important parts of our service is ensuring that the bees you got rid of don't find another way to make your home theirs. The last thing you want is for them to come back and rebuild their hive. We offer bee proofing services for your home by sealing any cracks and holes that they can get through. Removing an infestation shouldn't be a recurring issue. We make sure you won't have to worry.
We want to make sure that you are free from any pest annoyance, and that the bees that we remove can still live happy lives after they've been relocated. Bee Removal Pros has the experience to remove the bees out of your yard and move them into a location that both you and the m will be happier with. Call our professional service for your free estimate today!


IF IT HAS WINGS AND STINGS
CALL THE BEE REMOVAL PROS!